Infrastructure and technological capabilities at Shree Ganesh Remedies Limited (SGRL) enable us to provide reliable process development and chemical manufacturing services. At SGRL, we undertake the manufacturing of advanced intermediates for pharmaceuticals, contract and toll manufacturing, custom synthesis, process development and scaling up of pilot plant processes to commercial levels. Pharmaceutical Intermediate Manufacturing facilities, at Ankleshwar GIDC campus has 15000 sq. mt. area. All companies of Ganesh Group industries cover around 75000 sq. mt. area for Pharmaceuticals and Fine chemicals units. All units are in Ankleshwar (GIDC), which has two international airports within its 5hours driving duration. Shree Ganesh Remedies Limited has world class process equipment from driers to glass line reactors. It has separate utility equipment section and ETP with multiple effect evaporator, sewage treatment plant and solid waste incinerator.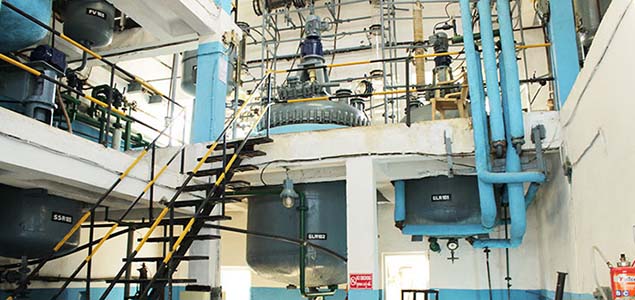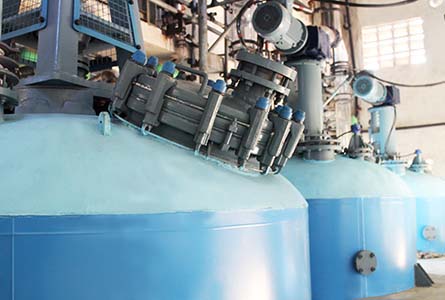 SGRL has top talents for chemical reaction. The team works under the direction of doctorates in chemistry and pharmacy. Our technical team includes engineers, science graduates and pharmacists for plant operation, production management and process development. Our chemical expertise covers variety of reactions like halogenation (brominating & chlorination), hydrogenation & other high-pressure reactions, Friedel craft's reactions, Schiff base reactions, Grignard's reactions, esterification and trans esterification, cryogenic reactions and ultra-low vacuum reactions.
Our extensive pharmaceutical intermediates manufacturing capabilities allow us to take your project from early phase development to scale-up and commercial manufacture. We've done this for many customers over the years. Once they start working with our team, they rarely leave as we become an integral business partner, always adding value.