OUR PROACTIVE ENVIRONMENT POLICY
In lieu of our dedication and expectation of a better environment, we have a very flexible yet stringent policy in place that monitors our activities and future, in the context of environmental sustainability.
As a major initiative, we make sure that we plant more trees and seedlings around our region, as well as at others, on an annual basis. We strongly desist the use of hazardous or toxic products in and around our premises. As far as possible, an attempt is made to reduce and recycle the use of as many products as possible. We have invested a considerable number of sums, to ensure that our waste products are disposed correctly, without causing major damage to the environment. We invite people from our organisation to take an active part in contributing to environment policies, so that we can spear head growth and innovation in the best manner possible. Also, regular bulletins are put up around prominent spots within the organisation, to increase awareness about the need to understand the environment rules which we follow.
Consumer satisfaction is another mainstream initiative taken up on our end. All in all, Shree Ganesh Remedies Limited is a partaker of initiatives when it comes to working within a legal ambit and achieve its aims.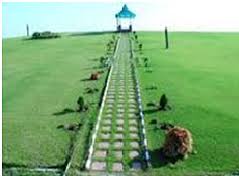 BEIL
Bharuch Enviro Technology Limited
All solid waste disposal of SGRL is handled by BEIL.
BEIL specializes in operating Landfill sites (Industrial Hazardous Waste) Common Incineration facilities on BOO basis.
Since 1998, BEIL has developed Centralized Secured Landfill facility at Ankleswar, Gujarat & so far it has collected 5,00,000 MT of Solid/hazardouswaste and disposed in 68 acres plot area.
The facility at BEIL is the first of its kind of TSDF site in Inida, certified under ISO 14001
Incineration Division:
BEIL has set up the Common incineration facility at Ankleshwar with the aid of MoEF and Government of India. This common incineration is designed to meet the draft norms prescribed by the CPCB for various parameters of operation and emissions.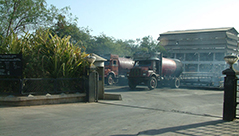 ETL
Our primary treated effluent waste is handled by ETL.
ETL is operating a Common Effluent Treatment Plant (CETP) on BOO basis since 1997 at Ankleshwar Industrial Estate & have implemented EMS standard ISO 14001.
It is very successfully treating effluent of more than 225 small & medium scale industries such as dyes, intermediate, pigment, chemicals, textile, pharmaceuticals etc. from the Ankleshwar industrial estate.
R&D team at ETL works out the continuous development to work out the options to minimize the operating cost of the effluent to meet the disposal norms set out the by statutory authorities
World Bank has accorded the project out of 75 funding programs.